Welcome to Pamela Ackerson's Page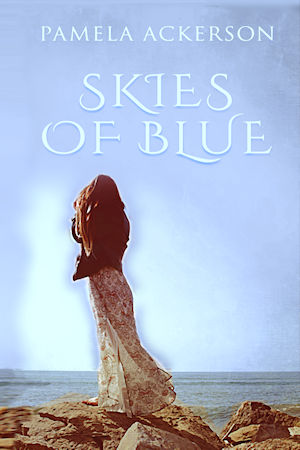 Tomorrow was a promise of hope and second chances…
Janet Nelson looked in the mirror and all she saw was a broken and cracked reflection. When did everything go so wrong?
She went from a pretty cushy life to a harrowing gut-wrenching devastation called survival. Buried in despair she couldn't let go of the little spark that kept her moving forward believing that hope was within reach.
Janet was determined make it through, because...she was a fighter, a survivor. An incredible story of inner, personal struggles and courage. From award-winning, bestselling author Pamela Ackerson. Grab your copy today.
Purchase Skies of Blue
4 Stars!!
"Tomorrow was a promise of hope and second chances…"
Janet Nelson has fled an abusive marriage, but still has to put up with the verbal abuse of her ex due to the shared custody of their son. Working hard to manage being a single mom on the days she has her son, Janet moves to Cedar Ridge Hills and begins working for the local museum. While creating a new life for them, she never dreamed of having another shot at finding love…until she meets Teri. Janet has finally found her bluebird of happiness, but will the past she so desperately ran from keep her from her skies of blue…
Skies of Blue is an enjoyable second chance at love romance. Would recommend this sweet short story to fans of this genre!
Sharing what I love,
Veronica
The House on Cedar Ridge Book One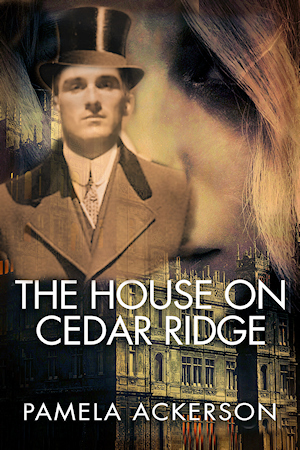 A mysterious ivory fan, a surprise marriage, and the suspicion a witch was among them…
In the great house of Cedar Ridge, secrets whispered along the corridors and hidden crevices. The morning sunlight upon the walls of the museum cast a deceiving appearance of serenity. There were those who wouldn't know gentle repose, who must be denied peace, because the walls within harbored dangerous and frightening secrets.
The residents of Locke Bay were aware of a stranger in their midst. A woman whose presence was felt by all. Many would soon be aware of her presence and the mystery surrounding her. From award-winning, bestselling author Pamela Ackerson, a new time travel adventure has begun. Grab your copy today.
Purchase The House on Cedar Ridge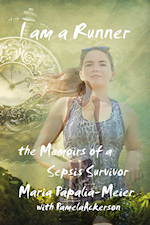 I am a Runner: The Memoirs of a Sepsis Survivor
Maria Papalia-Meier and Pamela Ackerson
Self-published
978-1075802553
5 stars
An incredible, inspirational story!
This is a recollection of the life changing events of Maria Papalia-Meier.
The memoir gives the reader a quick rundown of her life before her affliction.
Maria thought it was the flu as she kept on through the daily duties; she was going to work through it. Normally, a bit of a complainer when she wasn't feeling well, the malady didn't abate and she ended up in the local hospital. The problem escalated quickly, and the diagnosis—sepsis.
Attached to IV's, prospects didn't look good. They transferred Maria to Brigham Hospital where she received advanced care. Between organs shutting down and the brutal hospital equipment needed to keep her alive, it was a battle. Several weeks of touch and go in the ICU trying to maintain a balance of medicines that would keep her blood pressure up and yet not damage other critical organs was of tremendous concern.
She was told that she would never be able to run again. Maria's refused to accept the negative diagnosis. She persevered through many months of rehabilitation. She would run again.
The story moves along well, Maria thoughtfully includes an index in the beginning to explain the abbreviations used in medical speak, in turn contributing to a smoother read.
Letters are included in the end of the book to emphasize the support she received from family and friends.
Maria's ultimate finish line—she would surely one day be able to race again.
Lauren Calder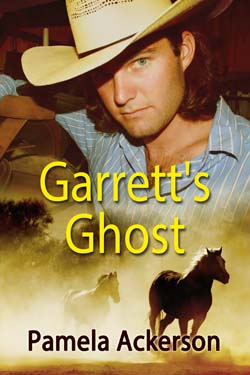 Garrett's Ghost
Pamela Ackerson
Self-published
978-1096019138
Trade Paperback
5 Stars
I found this book to be very interesting.
It incorporates many fun topics like ghosts, murder, love story, time travel, and of course, Texas Rangers. The deeper story is that of love in healing. I could not put the story down and had to complete it to see how it wrapped up. The writing was such that I found myself fully engaged in the story and hoping that things were going to work out for the "good guys". With the backdrop of murder, I found myself incredibly anxious through the entire work.
This is a really good read. There were some unfulfilled characters and sub-plots that I look forward to hearing about in coming works.
Guest Reviewer~ Lee Arrowood
---------
The Wilderness Time Travel Series
Across the Wilderness
Into the Wilderness
Wilderness Bound
Warriors of the Wilderness
Out of the Wilderness
The Wilderness Series Ebook box set
Contemporary Fiction
Living the Wright Life
Time Travel
The Gingerbread House
Garrett's Ghost
Historical Fiction
Dear Margaret
Non-fiction
I Was Just a Radioman
(A compilation/memoir of a Pearl Harbor survivor, Black Cat, and decorated veteran.)
Be More Successful with Marketing and AdvertiZING
I am a Runner ─ The Memoirs of a Sepsis Survivor
A Granny Pants Story (Children's Stories)
The Long and Little Doggie
Riley Gets into Predicaments
Available in Spanish:
El Perrito Largo y el Perrito Pequeno (La Serie del Perrito Largo y Pequeno)
Pambling Roads Journals —
Pages for you to fill in the blanks! Nurture your creativity with Pambling Roads State Journals, interactive journals designed to spark imagination and self-motivation. They include historical trivia and tidbits about each state, and a small section in the front of the book by the author sharing her travels.
States:
Alabama Florida Georgia Louisiana Maryland Mississippi Rhode Island South Carolina Ohio Oklahoma Texas Virginia Washington, D.C.
More to come! Check Amazon for the latest state journals.
PamelaAckerson.net
@PamAckerson
PamAckerson@adcmagazine.com