Welcome to Pamela Ackerson's Page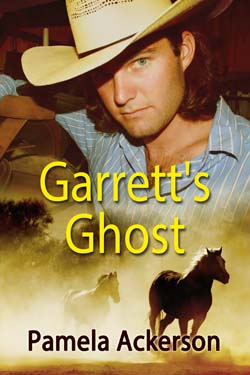 Garrett's Ghost
Pamela Ackerson
Self-published
978-1096019138
Trade Paperback
5 Stars
I found this book to be very interesting.
It incorporates many fun topics like ghosts, murder, love story, time travel, and of course, Texas Rangers. The deeper story is that of love in healing. I could not put the story down and had to complete it to see how it wrapped up. The writing was such that I found myself fully engaged in the story and hoping that things were going to work out for the "good guys". With the backdrop of murder, I found myself incredibly anxious through the entire work.
This is a really good read. There were some unfulfilled characters and sub-plots that I look forward to hearing about in coming works.
Guest Reviewer~ Lee Arrowood
---------
The Wilderness Time Travel Series
Across the Wilderness
Into the Wilderness
Wilderness Bound
Warriors of the Wilderness
Out of the Wilderness
The Wilderness Series Ebook box set
Contemporary Fiction
Living the Wright Life
Time Travel
The Gingerbread House
Garrett's Ghost
Historical Fiction
Dear Margaret
Non-fiction
I Was Just a Radioman
(A compilation/memoir of a Pearl Harbor survivor, Black Cat, and decorated veteran.)
Be More Successful with Marketing and AdvertiZING
I am a Runner ─ The Memoirs of a Sepsis Survivor
A Granny Pants Story (Children's Stories)
The Long and Little Doggie
Riley Gets into Predicaments
Available in Spanish:
El Perrito Largo y el Perrito Pequeno (La Serie del Perrito Largo y Pequeno)
Pambling Roads Journals —
Pages for you to fill in the blanks! Nurture your creativity with Pambling Roads State Journals, interactive journals designed to spark imagination and self-motivation. They include historical trivia and tidbits about each state, and a small section in the front of the book by the author sharing her travels.
States:
Alabama Florida Georgia Louisiana Maryland Mississippi Rhode Island South Carolina Ohio Oklahoma Texas Virginia Washington, D.C.
More to come! Check Amazon for the latest state journals.
PamelaAckerson.com
@PamAckerson
Pam@PamelaAckerson.com