Amanda Ashley
Candace Colt
Champagne Book Group
Deborah Camp
Debra Parmley
Ester Lopez
Hubbard Books
Jae El Foster
JoAnn Smith Ainsworth
Lucy Monroe
Nia Farrell
Pam Binder
Pamela Ackerson
Roz Lee
Sharon Buchbinder
Shiloh Love
Tamalyn Scott
Teri Riggs
TKLawyer
Victoria Saccenti
Zoe Dawson
Hotlight On!
Affaire de Coeur book reviews.
We have all of your favorite genres.
****Spots available!**** Exclusive offer with limited space Join the Coeur Club, the exclusive club for all authors, all books, and all genres. All for the low price of $125.00 per membership year. ****
AdC's Bookshelf– Where you'll find the best books, from all different types of genre, for your TBR:
Blog with us!

The latest blogs with great contest giveaways! Book Tours Boook Tours we've got Boooook Tours!
Click to see what's inside the 2023 Summer/Fall AdC Catalog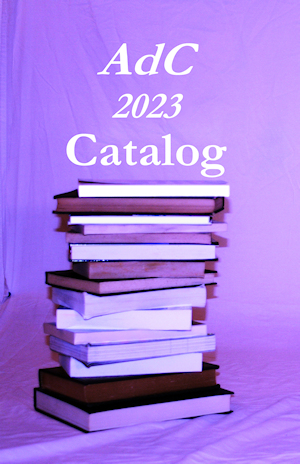 Authors:
Lucy Monroe, Pam Binder, Kaylin McFarren, Pamela Ackerson, Tamara Lawyer, Deborah Camp, Victoria Saccenti, Amanda Ashley, Madeline Baker, Ester Lopez, Vali Benson, Len Starbuck, Zoe Dawson, CA Szarek, JC Layne, Nicholas Koutounidis, Julian Biba, Chris Boucher
The AdC Catalog is distributed to readers at book events during the year. If you're interested in promoting your book(s) Catalog Promotion
Thank you for visiting Affaire de Coeur
AdC's Bookshelf || Advertise || Articles || Author Interviews || Author List || Contact Us || Current and Past PDF Issues || The Scratching Post Blog
Corporate Office:
3976 Oak Hill Rd.
Oakland, California 94605