AdC's Bookshelf || Advertise || Articles || Author Interviews || Author List || Contact Us || Conventions/Conferences || Current and Past PDF Issues || Meet the AdC Staff || Resources || Subscribe || The Scratching Post Blog
Welcome to Affaire de Coeur book reviews website. The only place where you can have an Affaire…Without the Guilt

We're so glad you've come to visit us. Grab a few snacks, a refreshing beverage, kick back, and relax in your favorite comfy chair. Settle in for some awesome authors and great reading.

The latest Affaire de Coeur book reviews.

We have all of your favorite genres:

Contemporary Erotica Historical Mystery/Suspense Paranormal The Booty

**Bonus! Sign up today for the Affaire de Coeur monthly newsletter and receive a one year PDF subscription
to the magazine. Newsletters@AffairedeCoeur.com

Affaire de Coeur supports and promotes all authors, all genres, and all formats.
Click on the cover to see What's inside the Affaire de Coeur April Issue!
Meet Charity Parkerson, Author, Publisher, and so much more
Spotlight On Rachel Brimble
Spotlight On Peggy Jaeger
Articles: 'Self-Publishing Does Not Have to be a Disaster"
"Liar Liar" by Judith Hill
"What Would we do Without Women?"
Debra Parmley's Cover Model Corner Featuring Kristin Hope Mazzola
Review, Reviews and More Reviews




****Join the Coeur Club, the exclusive club for all authors, all books, and all genres. All for the low price of $100 per membership year. ****
AdC's Bookshelf– Where you'll find the best books, from all different types of genre, for your TBR: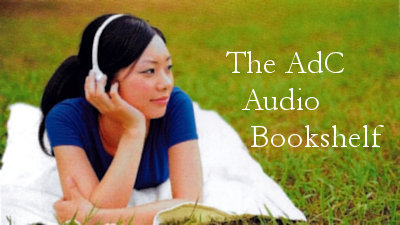 The latest
from our favorite authors!
Author of the Month
Jennifer Probst
Affaire de Coeur's
June Calendar Girl
Interview with Jennifer Probst
Sneak Peek Jennifer Probst'

The Marriage Arrangement

She had run from her demons…
Caterina Victoria Windsor fled her family winery after a humiliating broken engagement, and spent the past year in Italy rebuilding her world. But when Ripley Savage shows up with a plan to bring her back home, and an outrageous demand for her to marry him, she has no choice but to return to face her past. But when simple attraction begins to run deeper, Cat has to decide if she's strong enough to trust again…and strong enough to stay… Continue reading


Tips to help you move forward. Are you a new or aspiring author? Click on the cover to download this free book. No email registration necessary!
Be More Successful and download your Free EBook today.
(If you want to join the Affaire de Coeur newsletter, please email Newsletters@AffairedeCoeur.com)
Blog with us! Check out our most recent blogs and articles:

Kat Martin Q & A

What does writing mean to you? Continue reading.

Pambling Roads ~~ Idaho and Wyoming
Pambling Roads, Meeting the Americans continues. Our travels bring us to Yellowstone National Park and Old Faithful! We met people from all over the world and from all over North America. There wasn't one moment when we weren't rubbernecking to see everything we possibly could. I call Yellowstone the Animal Kingdom of the West. continue




"Stories that stir within us the unquenchable hope for a better tomorrow."

Living the Wright Life

Cozy Romance (rerelease-rewrite)
Have you ever wondered what that one little thing is that you're missing? Are you banging your head trying to come up with marketing and advertising techniques that will get those sales started again? Focused mainly for authors and anyone in the publishing industry, there's an abundance of information that can be utilized to increase exposure. It's a Call-to-Action and is especially written to help you move into a positive forward motion.

There are ideas and techniques that can be taken advantage of before you finish reading. Sometimes you just need a little nudge to get your creative juices flowing and release all those ideas that are rolling around, begging to get out. It'll help you with the basic principles to build an effective marketing plan and be more successful. Get a fresh insight and understanding of how to reach your goals, get your momentum going, and build the following you need to succeed. Grab your copy today.

Thank you for visiting Affaire de Coeur

AdC's Bookshelf || Advertise || Articles || Author Interviews || Author List || Contact Us || Conventions/Conferences || Current and Past PDF Issues || Meet the AdC Staff || Resources || Subscribe || The Scratching Post Blog

Corporate Office: 3976 Oak Hill Rd. Oakland, California 94605
The Affaire de Coeur Annual Cover Art Contest is Here!
Hot Guyz Gorgeous Gals Uniquely Yours and Almost Kiss

Get your details here! Enter Today!

http://affairedecoeur.com/AnnualCoverArtContest.html

Visit Dawn Ryder's page on Affaire de Coeur


Keep up with the latest Affaire de Coeur news and special deals. Sign up today to receive our free newsletter, and you could win a FREE PDF one year subscription to the magazine.

Join us on Facebook and Twitter

Hotlight On!

Click on the covers to read the excerpts and chapter previews.
Interested in being a guest reviewer or staff reviewer for Affaire de Coeur magazine?Guidelines
Our author's page is a list of over 300 authors we have reviewed.
Blog with us at The Scratching Post.
The AdC Resources page is available for our readers and authors. If you work in the publishing industry, an editor, PR, agent, or publisher, and are interested in being added to our resources page, please e-mail us and let us know. We will gladly add you to our page.
Having a good year? Want to help those in need? Give a helping hand and visit our Helping Hand's page.
The Bookie Jar! Who stole the bookie from the Bookie Jar? Who me? Not me!
We've got books, for free - and no shipping fees either! Click on the Bookie Jar for a copy of a free book from our Bookie Jar!