Shannon West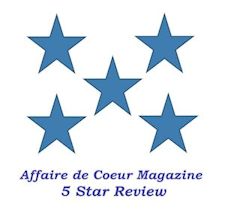 Corpsewood: The Eyewitness Account
Shannon West, Susan E. Scott, Teresa Hudgins
Dark Hollows Press
Trade Paperback
978-1944054144
*****
Charles Scudder and Joseph Odom moved to the area to live in the peaceful woods of northern Georgia. Rumors had the openly gay men as devil-worshipers and having drug-crazed parties and orgies. When the two men were found viciously murdered, it shook the town to its core. Who among them could do this?
Teresa Hudgins was a very brave teenager. She was the only one who came forward to tell the truth of what happened that gory, fateful night. A documentation of the aftermath includes another victim during the flight of the two murderers, onto the lives of all the participants, including the trials.
This is a true story of murder in a small town, a nightmare come true. You're sucked into the story as if you're a fly on the wall. A must read!
Kitty Lane
...7 ...