Sally Thorne ~~ 5 Star Review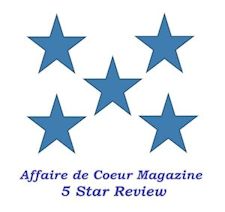 The Hating Game: A Novel
Sally Thorne
William Morrow
Trade Paper
978-0062439598
*****
Lucy Hutton hates Joshua Templeman. They work together, and she has hated him from the first day their separate publishing companies merged. They engage in constant games of one-upmanship, and Joshua is generally in the lead, which frustrates Lucy no end. But suddenly things begin to shift.
One day, she wears a short black dress to taunt and distract him. By the end of the day, despite her upcoming date with another man, she is kissing Joshua in an elevator. Their relationship becomes ever more tangled until she has to wonder: Is it possible that she doesn't hate Joshua Templeman?
Sally Thorne's novel is an absolute triumph. Readers will be hard pressed to stop reading this tale full of humor, clever banter, and sexual tension. An inspired cast, from Lucy and Joshua to secondary characters, make this tale irresistible.
Heather Nordahl Files
...12 ...