Lisa Scottoline ~ 4 1/2 and 5 Star Reviews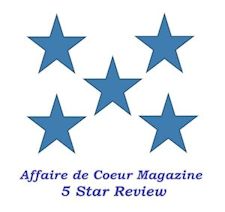 Most Wanted

Lisa Scottoline
St. Martin's Press
9781250010131
Hardcover
*****
This story is, perhaps, one of a kind. It taps into an issue that this reviewer has never encountered. A childless couple can go to institutions that provide donors and have eggs or sperm implanted.
Christine Nilsson and her husand could not have baby. The solution is donor 3319. There is a screening process required to see if the match is right. The donor will have a profile that includes a medical history and pyschological make-up. Is this person mentally stable or does he/she have HIV? Donor 3319 check out okay, but after the point of no return, they find out that that person is a serial killer. Ouch!
Genetics is ased on probability. Just because one's parents had blue eyes doesn't mean that their offsprint will. Likewise, a serial killer's personality may not be passed on the next generation, but then....it can. That could cause a lot of stress for parents. If one's parents were alcoholics, they could avoid that trap by staying away from alcohol. What happens if one inherits the personality of a serial killer? What if all a parent can say is, "The father of my child is a serial killer."?
Most Wanted is a very well done.
Paul Zunino.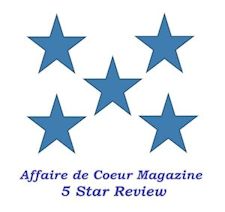 Every Fifteen Minutes
Lisa Scottoline
St. Martin's Press
Hardcover
978‑250010117
*****
Every Fifteen Minutes has one of the most fantastic plots with an ending with a twist that will take the reader totally off guard.
Chapter one begins with a character who does not identify himself other than he is a self-proclaimed sociopath. He believes his lack of feelings and empathy make him superior to everyone else. He also claims that, because he can hide his feelings so he looks normal, one will never see him coming because he is already there. This is how the story plays out. Chapter two jumps to a new topic. Dr Eric Parish is chief of one of the biggest and best psychiatric units around, but he has two problems: one, he is about to go through a messy divorce; and two, the sociopath in chapter one wants his job as head of the department. This person is actually a friend of his. Of course, he is not really his friend, only pretending to be one. Talk about not seeing him coming.
Since he works in the same psychiatric unit as Parish, he can mess up Eric's career from the inside. All he has to do is make him look bad. This he does. Eric gets blamed for an out-of-control patient named Max who goes on a rampage, involving the police. A student makes sexual advances, then accuses him of sexual harassment. When she ends up dead, guess who the police determine was the last person who saw her alive? Eric loses his job.
Every Fifteen Minutes has a great surprising twist, adding up to one hell of an ending.
Paul Zunino
Keep Quiet
Lisa Scottoline
St Martin's
Hardcover
978-1250010094
****+
Jake Buckman and his son Ryan were driving home when they were in an accident. A tragic event that would change them for the rest of their lives. Father and son made a pact, to never speak of it again, nor tell the truth about what really happened. Jake did what he could to hide the truth from everyone, including his wife. His main concern, to protect his son and to protect his son's future.
Ryan wasn't dealing with any of it very well. Guilt was destroying him, eating away at him as each day goes by. Ryan couldn't deal with it any longer and wanted to go to the authorities but his father refused, knowing that it would just make everything worse. However, Ryan had called a lawyer and the can of worms was opened. When someone came forward, threatening to expose what happened that night, their world of lies and decent came tumbling down on them.
Suspense at its finest, a story that will grab the reader from the very first page causing the reader to bubble with different emotions with each turn of the page. There's a reason why Lisa Scottoline is a NY Times bestselling author, and Keep Quiet proves it.
Lauren Calder
Click on the titles to purchase from Amazon.
...10 ...