Laura Kaye~~ 4 1/2 and 5 Star Reviews
Hard Ever After: A Hard Ink Novella

Laura Kaye
Avon Impulse
E-book
978-0062421722
****1/2


Nick Rixey wants to take his relationship with Becca Merritt to the next level. So, after she asks him to give her a tattoo that reads "Only. Always. Forever." he asks her to marry him. She joyfully says yes. Suddenly the couple, who have been together through life-threatening events, are looking at venues, thinking about a honeymoon, and shopping for dresses. But that sense of danger has not completely let her go, because she's seeing someone who can't possibly be there... or can he?
Laura Kaye ties a ribbon on her "Hard Ink" series with this sweet love letter to fans. All of the beloved characters are here, so readers can see their favorites all get their happy (or hard) ever-afters.
Heather Nordahl Files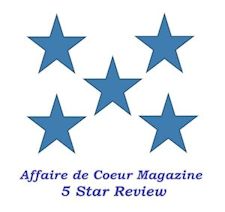 Hard to Let Go: A Hard Ink Novel
Laura Kaye
Avon
Mass Market
978 0062267948
*****

Kat Rixey comes to her brother's tattoo parlor, Hard Ink, to get away from a stalker ex boyfriend until a restraining order can take effect. She stays because danger keeps her there. Her brother Nick and his friends are fighting to get to the root of a conspiracy that caused their names to be dragged through the mud. The fight to clear their names has shown them that not everything is as it seems, and has put their lives at risk.
Beckett Murda's abusive childhood has left him thinking very little of himself. One of his friends lost a leg protecting him in battle, leaving Beckett feeling guilty because he feels he is not worth the sacrifice. He's blown away by Kat but knows the anger he bears from his past means that he shouldn't pursue anything with her. They don't even like each other, do they?
No summary can encapsulate this concluding chapter of the uniformly extraordinary "Hard Ink" series. Beckett's and Kat's explosive chemistry singes the pages, and readers will love following their other favorites' continuing relationships. Best of all, the ongoing mysteries are solved, satisfying readers in every way.
Heather Nordahl Files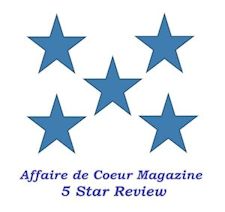 Hard to Be Good: A Hard Ink Novella
Laura Kaye
Avon Impulse
E-book
978-0062369499
*****


Jeremy Rixey has just survived an attack on his home and business that left some good men dead, and he blames himself because of his lack of training. He does not know how to make amends, but will work with his brother's team to find a way to the bad guys after them. On a personal level, his attraction to Charlie Merritt has been building, and he finally gets a sign that the attraction is mutual.
Charlie is wary of revealing his feelings because of how his father treated him when he came out. Jeremy is everything he wants in a man, but letting other people know about his feelings frightens him. His passion for Jeremy is impossible to deny, but he is determined to hide the affair from the team.
Jeremy is a favorite character in Laura Kaye's "Hard Ink" series, and he gets his happy ending with another well-liked character here. Readers will love seeing these two men come together while the series' story arc moves forward. Both men are brilliantly characterized, and dialogue is particularly well done. The love scenes are descriptive and scorching hot.
Heather Nordahl Files
Hard to Come By
Laura Kaye
Avon
Mass Market
978 0062267924
****1/2


Derek DiMarzio is on a mission to gain information about Manny Garza. One good way to gain intel is through Garza's sister Emilie. So Marzo follows her to a coffee shop near her work. He's attracted to her, and his instincts tell him she's not involved in her brother's evil schemes. He walks away, but as he connected with her, his friends and colleagues find guns and heroin in her basement. Now he needs to keep her out of the house.
Emilie is very interested in Derek but is recently divorced, and the end left her badly burned. She fears that any man interested in her will lie to her. And now is not a good time for a relationship. Her brother's behavior has been erratic ever since he came home from Afghanistan, and now he's getting violent. She doesn't want to turn her back on family, but she may not have a choice.
Laura Kaye's third full length in the "Hard Ink" series can stand alone, but is a much fuller experience if you've read them all. The love scenes sizzle and push the envelope into near erotic territory. And the tale's climax is a real game changer for future titles. Don't miss this!
Heather Nordahl Files


Hard as You Can
Laura Kaye
Avon
Mass Market
978 0062267900
****1/2

Crystal Dean's life is an unhappy one. She works as a waitress in a strip club to work off her father's debts, and her boyfriend is a jerk with criminal connections. He makes sure her little sister gets her medication, and Crystal would do anything for Jenna. All she needs to do is hang on until Jenna graduates from college, which is less than a year away, but this gets harder and harder to do. Then she meets Shane McCallan.
Shane first bumps into Crystal in the club where he and the rest of the Hard Ink team invaded the club to rescue an abducted friend. He can't stop thinking about her, and he made an impression as well. Soon, he has a hard time separating their mission from rescuing Crystal and keeping her safe. What he needs to do now is earn her trust, but it will be hard to get past her fear.
Laura Kaye's latest "Hard Ink" title can stand alone, but readers will want to read this series from the beginning to fully enjoy her drool worthy heroes in all their glory. Shane has his difficult moments, but as all of his demons are exposed, he becomes completely sympathetic.
Heather Nordahl Files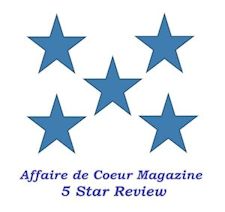 Hard As It Gets
Laura Kaye
Avon
Mass Market
978 0062291240
*****
Becca Meritt's brother is missing. She needs Nick Rixey's help, but when she seeks him out at his brother's tattoo parlor, he sends her away. Rixey has a bad feeling about her situation and feels guilty about sending her away, so he keeps watch on her house. It's a good thing he does because she walks into a break in one night. She knows how to protect herself, but she's in over her head.
Rixey takes her to his apartment over the tattoo parlor, as her house will not be safe until her locks are changed. Even then she won't be safe because her enemies are more than ordinary house breakers. When someone tries to kidnap her from her work, her injuries scare Rixey into making sure Becca doesn't leave his sight. It's time to call in his old military team, who has every reason to hate both Rixey and Becca.
The amazing Laura Kaye launches her "Hard Ink" series with this awesome tale. Readers, if you don't like intense, detailed love scenes, please step slowly away from the book. But if the idea of seriously luscious love scenes gets your blood pumping and you don't mind some salty talk, this is your book. The plot is brilliantly crafted, full of twists and turns and brimming with palpable danger. Best of all, there's a generous cast of delicious heroes, all of whom will hopefully get their own stories soon.