Jodi Thomas ~ 4 and 5 Star Reviews
Sunrise Crossing (Ransom Canyon)

Jodi Thomas
HQN
Mass Market
978-0373789306
****1/2


Tori Vilanie needed to disappear, so she is hiding in a house in Crossroads, Texas, well away from her controlling family. She stays in hiding, but hides in a house under renovation one night, and this is how she meets Yancey Grey. He doesn't even know her name, but he is enchanted by his mysterious "Rabbit." Many people are seeking Tori, and one of them has found her. But he has also found something else that is even more important to him.
Parker Lacey helped Tori to disappear, but now she needs to get away, so she joins Tori in Crossroads. There, she gets acquainted with prickly cowboy Clint Montgomery. Parker and Clint are about as different as two people can be, but that doesn't stop the flame that kindles between them.
Jodi Thomas' latest title is part of a series, but stands alone. The separate threads of this tale weave together to form a beautiful tapestry, with characters you'll root for. This story will keep your attention from first page to last.
Heather Nordahl Files


Rustler's Moon (Ransom Canyon)

Jodi Thomas
HQN
Mass Market
978-0373788620
****1/2


Angela Harold's father has just died of a heart attack while being mugged. He left a warning behind for his daughter, telling her to disappear. So she packs up and moves to Crossroads, Texas, to take a job as curator at the Ransom Canyon museum without telling her remaining family. Her fear of being followed leads her to accept the job under an assumed last name.
Angela's first meeting with Wilkes Wagner is strange to say the least. In a case of mistaken identity, she involuntarily assaults him, and then he kisses her. He tells himself he doesn't like her and isn't attracted to her, but struggles to believe this. But he's no candidate for a relationship, especially with someone who would expect forever.
Angela and Wilkes' story is woven with continuing stories of other characters in the Ransom Canyon series, but readers will have no difficulty getting up to speed. The small-town charms of the setting blend with the building suspense to excellent effect. Every storyline is compelling, making for a page-turner you will not want to miss!
Heather Nordahl Files
Ransom Canyon
Jodi Thomas
HQN
Mass Market
978 0373788446
****1/2


Staten Kirkland lost his wife to cancer, then lost his son to a devastating car accident two years later. Now, five years on, he never wants to open his heart again, but he does have a secret--for years he has slept with Quinn O'Grady, his wife's best friend. There are rules to their connection, but now they are beginning to break them, starting with Quinn's request for a goodbye kiss.
Lauren Brigman is just fifteen and dealing with her overprotective father, the sheriff. One foolish act causes her to be injured but also brings Lucas Reyes into her life. Yancey Grey is fresh out of prison and unsure if he's capable of living an honest, lawful life. But one lie brings him to the possibility of a new beginning.
Jodi Thomas' new series looks like an absolute winner if its launch title is any indication. Ransom Canyon features three story lines that slowly merge. The mysteries in Quinn's past are gradually revealed in perfect time, and all the stories are satisfying in their resolution.
Heather Nordahl Files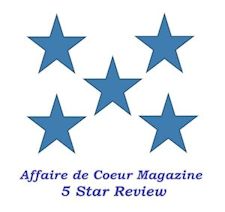 One True Heart (Harmony)

Jodi Thomas
Berkley
Mass Market
978 0425268414
*****
When Captain Millanie McAllen comes to Harmony, Texas, she is looking for a place to heal. At the airport in Dallas she can't get a rental car, so she accepts a ride with Drew Cunningham, who is headed to Harmony as well. She thinks he's a harmless professor type, and he has his own preconceptions about her. She can't imagine passion with him--until she kisses him as a joke.
Harmony has more than one story to tell here. Country star Beau Yates has come home because of his disapproving father's poor health, and there he finds Trouble (whose real name is Ashley)--but she's changed, and he doesn't know what she wants. Farmer Johnny Wheeler's faithless wife has left him, but a misunderstanding leads the sheriff to believe that he killed her, and in prison his problems multiply. His only hope seems to lie with Kare, a fey fortune teller.
One marvelous element of Jodi Thomas' "Harmony" series is that each title stands alone so well. Uninitiated readers will get ample enjoyment out of this brilliantly crafted small town tale. Ms. Thomas juggles multiple characters with aplomb, giving each character a distinct voice and keeping readers riveted. If this is your first Harmony novel, it will definitely not be your last.
Heather Nordahl Files
Betting the Rainbow (Harmony)
Jodi Thomas
Berkley
Mass Market
978‑0425268407
****1/2


Jodi Thomas takes the reader back to small-town Harmony, Texas, in Betting the Rainbow, where love is closer than you think, maybe even next door.
Ronny finally returns to Harmony after a year of grieving her lost love. She bonds with her taciturn neighbor, Austin. While both are hesitant to take a risk on love, their feelings for each other grow stronger with each moment together.
Dusti Delaney asks Kieran O'Toole to teach her to play poker so she can win money for her sister's nursing tuition. Kieran is willing, but he also wants to teach her that true love can wait for the right moment because he's waited years for his chance with her.
After years, Reagan hopes Noah will get the rodeo out of his system and come home to her. When she finds out he betrayed her, can he earn back her once steadfast love?
Ms. Thomas charms the reader once again with her sweet, warm touch at contemporary romance. The three different romance stories entwine harmoniously in a story full of intriguing, distinctive characters who are vibrant, realistic people. Readers will feel right at home when they read this latest story from her "Harmony, Texas" series.
Danielle Hill



Chance of a Lifetime (Harmony, Book 5)
Jodi Thomas
Berkley
978-0425250525
****+


Jodi Thomas returns to the small town, modern day setting of Harmony, Texas with Chance of a Lifetime. She tells the stories of Tannon Parker and Emily Tomlinson, once friends and now distant strangers; young Beau Yates, with his dreams of musical stardom; Rick Matheson, whose life is suddenly in jeopardy, and motorcycle riding woman, Trace Adams, who takes on the job of keeping him safe from his unknown assailant. Each one of these characters has their share of dreams, heartaches, and disappointment. Thankfully, there is always hope when there is a chance to change one's life for the better, to reach out for long held dreams.
Jodi Thomas has a way of writing a story that goes deep to the reader's heart. She writes with sincerity and hominess, revealing the joys and pains of her characters' lives, and the everyday humor that cements that identification factor. The reader feels like an honorary citizen of Harmony--family, friends and acquaintances of all the residents. The characters are vivid and emotive, making the reader root for each to get their shot at happiness. Chance of a Lifetime is an emotionally rich and satisfying read, definitely recommended to readers of small-town contemporary romance.
Danielle Hill


Give Me a Texas Outlaw
Jodi Thomas, Linda Broday, Phyliss Miranda, DeWanna Pace
Zebra
Mass Market
978‑1420111736
****1/2


There is nothing more intriguing than an outlaw-‑especially if he is tall and devilishly handsome!
First there is Michael Hughes, caught trying to rob the rich and tricked into marrying the daughter to protect her and her ranch, as well as save his own hide.
Then there is gunfighter Johnny Bravo, hired to rescue the kidnapped daughter of a wealthy rancher but finding her sister dogging his trail, determined to deliver her own type of justice.
Next, there is Lawman Ethan Kimble, standing face-to-face with his childhood sweetheart, but at the wrong end of a rifle. Bringing the beautiful outlaw in suddenly isn't as important as discovering the truth behind her running.
And finally the desperado, Shadow Rivers, who finds himself helping a saucy young woman with a $1000.00 price on her head find justice while losing his heart.
What a delightfully, delicious combination of short stories! Anyone who is a fan of cowboys in small but sizzling doses will eat this delectable offering up! With only a couple of glitches (the weak relationship development in story #2 and the confusing epilogue in #3), each tale is paced to perfection with enough suspense to ruin one's nails mixed with enough romance to make the heart race and the reader sigh. Well done, ladies!
T.J. MacKay


Give Me A Texan (Zebra Historical Romance)
Jodi Thomas, Dewanna Pace, Linda Broday, and Phyliss Miranda
Kensington
Historical Romance
ISBN 978-1420101034
****+


Amarillo by Morning
Hank Harris, one of three eligible bachelors, accepted a dinner invitation from his friend knowing his sister-in-law was on the marriage trail. When Hank left for the evening, he handed Agnes his colts, offering her a partnership. If she chose to be his wife, she was to meet him at the train station.
A Shade of Sunrise
Briar Duncan, a widower with a precocious seven year old, was in need of gentle guidance from a woman. Mina Mc Coy was hired by Nathaniel to help Briar in the telegraph office. With no place for her to stay, Briar offered his home.
The Love Letter
Amanda Lemmons owned a small piece of land where she tended sheep. Payton McCord cowhand and prankster became entangled in a practical joke involving Amanda. It wasn't until Payton's friends arrived when he realized that he and Amanda were caught in one of Joe's practical jokes. Only this time, it was not funny.
No Time for Love
Quinten Corbett was running the local newspaper. He and his clerk, Monk, were waiting impatiently for his apprentice. After a long spiel of resentful ramblings, the new apprentice arrived. Kaira Renaulde overheard every word. For a position she did not want, she had to learn the ropes from a resentful, rugged, unpolished Texan.
This anthology was written with a combination of very talented authors. Each managed to tie in their stories, weaving the heart-warming tales to capture your heart from the very beginning, filling the reader with delightful, endearing love stories.
Lauren Calder
Click on the titles to purchase from Amazon.
...11 ...