Jackie Ashenden ~~ 5 Star Reviews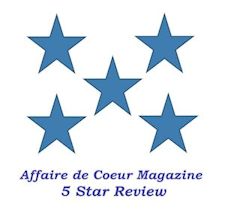 In Bed With the Billionaire (Nine Circles)

St. Martin s Press
Jackie Ashenden
Trade Paperback
978-1250077868
*****



Temple Cross is a hit woman on a mission. She wants to kill the man who destroyed her family. Jericho, aka billionaire Theo Fitzgerald, is the man she is after, but upon meeting him she has an attraction not to be denied. Theo wants to take down his family crime business and sees Temple as a means to that end. Can their connection be enough to take down crime and love all in one shot?
This was one happy reviewer on this book. The criminal underground element was just the excitement to keep the suspense rolling. It was also refreshing to see a female hit woman as a change from the male dominated romances. In general, this was a good steamy page turner I would recommend.
Lenore Lovecraft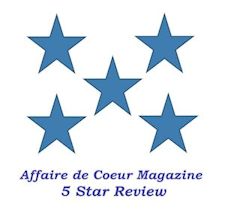 Wrong for Me (Motor City Royals)

Kensington Publishing Corp
Jackie Ashenden
Trade Paperback
978-1496703927
*****


Rachel Hamilton is a tattoo artist in Detroit. Levi Rush is fresh out of prison after eight years and is out to get his girl. He buys the building that Rachel rents for her business. There is only one offer: her love and body, or she is out on the street. Will Rachel take Levi's offer or will she go it on her own?
I was a happy reviewer when I got this one. What more could I ask for - tattoos, sex, and a strong man on a mission? The plot was a good old cat-and-mouse game that kept me in suspense and the tension palpable. More like this please.
Lenore Lovecraft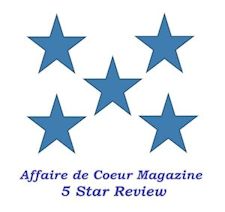 You Are Mine
Jackie Ashenden
Trade Paperback
St.Martin's
*****

Seven years ago Zac Rutherford rescued Eva King. He is obsessed with having her, but she will not let any man touch her. Someone from Eva's dangerous past comes back into her life and it is time for Zac to help again. Perhaps this time she will surrender to him. She is the only one he wants, and he will stop at nothing to keep her safe as well as his in every way. It is only a matter of time for Eva to give in, or is it?
This made this reviewer a very happy girl for sure. You Are Mine has one of my favorites BDSM club owners and other strong women who do not want to be controlled. As far as the writing it was well paced, and the lifestyle of the clubs and the participants was honestly portrayed. In addition the Eva character was almost perfectly flawed in a way that I could both relate to and want to change all at once. That makes a great character as well as a good story.
Lenore Lovecraft

...4 ...