David Handler ~~ 4 1/2 and 5 Star Reviews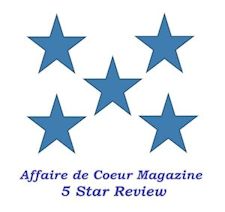 The Lavender Lane Lothario: A Berger and Mitry Mystery (Berger and Mitry Mysteries)
David Handler
Minotaur Books
Hardcover
978-1250076113
*****
State Trooper Desiree Mitry and Film Critic Mitch Berger return to solve another small town Connecticut murder with
The Lavender Lane Lothario
. The Gants have held a grudge against Aurora Bing for many years, and that's just one of the reasons Building Inspector Hubie Swope, her only grandchild, and local business owner Shem Gant don't get along. When Hubie's body is found inside Shem's burnt down business, the finger seems to point right at Shem. Until it becomes clear that Hubie had quite a few women in his life, one of which might just have wanted him dead.
This is a fantastic book. The writing is effortless to read and the humor is excellent. The whodunit is so well-plotted, the reader won't find themselves easily guessing the culprit. Handler pokes fun at small town life in a way that is gentle but very insightful and funny. Des and Mitch have a lovely relationship that is the glue to this ongoing mystery series. Mitch's love of movies informs his perceptions as a sleuth and makes him a very good crime-solving partner to Des. None of the secondary characters are wasted or extraneous to the story. Cozy and traditional mystery fans will thoroughly enjoy
The Lavender Lane Lothario
.
Danielle Hill
...14 ...