Win and Meredith Blevins~~4 1/2 and 5 Star Reviews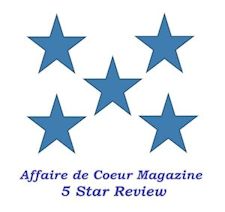 The Darkness Rolling: A Novel (Yazzie Goldman)
Win and Meredith Blevins
Tom Doherty and Assoc.
Hardcover
978-0765368608
*****
This story unfolds in a broken-down trading post in Monument Valley. This is Navajo Indian land. Yazzie Goldman is returning home. He hasn't seen his mother in six years. The problem is there is another man also returning to Monument Valley, and he is pure evil. He calls himself Zopilote, the Buzzard. He wants to destroy the entire family. It was once his family, but no more.
Zopilote's hatred goes deep. It goes back 25 years in the past. Twenty-five years ago he killed a man who was involved with his wife. However, this was after she had broken up with him; so she wasn't doing anything wrong. Buzzard went to jail for 25 years, and he blames his family for helping the court system put him there.
While he was in jail, he performed a ritual called Darkness Rolling. To the Navajo Indian, the wind is sacred because they believe all life comes from it. They believe this sacred wind is inside of a man as well. When it is inside, it will either be good or evil. The name for this evil wind is Darkness Rolling. By practicing Darkness Rolling, the Buzzard embraced his hatred and worshipped it like it was a god. He returned to Monument Valley and stalked his family at the trading post like a predator sizing up his victims for the kill. He has the advantage of surprise. But sometimes all that hate can work against you, too. One thing is for sure—someone is going to die in the end.
Well done.
Paul Zunino
Click on the titles to purchase from Amazon.