Tessa Bailey ~~ 4 1/2 and 5 Star Reviews
Chase Me: A Broke and Beautiful Novel
Tessa Bailey
Avon Impulse
E-book
978-0062369055
****1/2


Roxy Cumberland left New Jersey to be an actress. But jobs are hard to come by. She's run out of money and has been kicked out of her apartment. She takes a job singing telegrams, something she did not know existed any more. This is how she finds herself in a bunny suit on Louis McNally's doorstep.
Louis is utterly blown away by Roxy even before he knows her name. He knows he made a bad initial impression—his one-night stand of the previous night hired her to sing an ode to his genitalia. So he works hard to find her, and when he does he hires her again in an attempt to get her to date him. His pursuit finds some success, but this girl has walls that he must knock down to get to the woman beneath.
Readers will be riveted by Tessa Bailey's New Adult masterpiece. Her hero makes many mistakes, many with good intentions, and her tough heroine is not easy to win. Roxy's new roommates and Louis' friends are entertaining secondary characters, and as this is the first of a series, readers can look forward to more.
Heather Nordahl Files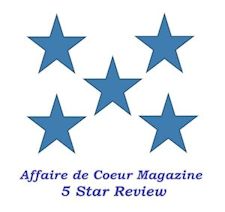 Need Me: A Broke and Beautiful Novel
Tessa Bailey
Avon Impulse
E-book
978-0062369086
*****
Kentucky native Honey Perribow now lives in New York City, studying premed at Columbia. She has a huge crush on her English professor, Ben Dawson, and has decided to make her move. When she sits in the front row for the first time, Ben, who is only a few years older than Honey, notices his gorgeous student and mentally dubs her "Lolita." He tells himself he will not act on his intense attraction—he knows it happens, but will never take the risk himself.
Unfortunately for Ben, this situation is soon out of his control. Unbeknownst to him, he is part of her circle of friends, and they get locked in a closet together during a party. They very nearly have sex in that closet. At the time, he does not know who she is, but she recognizes his voice. He is furious at her deception, but their connection is too blazing to be denied.
Tessa Bailey's second "Broke and Beautiful" title is better than the first, and it is hot, hot, hot! Dialogue is sharp, characterization is superb, and the sex is utterly scorching. Readers will devour this incredible tale.
Heather Nordahl Files
Click on the titles to purchase from Amazon.
...8 ...