Sarah Castille ~~ 4 1/2 and 5 Star Reviews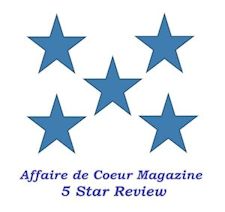 Sinner's Steel

Sarah Castille
Trade paperback
St. Martin's
978-1250056627
*****
Evie is a biker's dream and, in fact, two bikers happen to think so as well. Zane is connected to the Sinners Tribe and has been in love with her since they were children. She feels the same way but is dating his rival from the Black Jacks. At some point she has to choose between the man she has and the man she has always wanted. Will Zane be able to change her mind?
You had me at bikers with this one. Nothing makes this reviewer happier than motorcycles, leather, and, well, sex. This book has that and a bag of chips. As a book series I have been a big fan from the beginning. The plot was not too romantic for me and had the right amount of sex, love, and rough biker moments. As well the pacing was well done.
Lenore Lovecraft
Click on the titles to purchase from Amazon.
...97 ...