Megan Erickson~~4 1/2 and 5 Star Reviews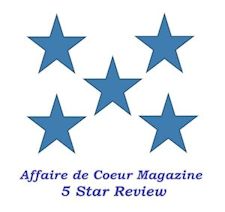 Dirty Talk
Megan Erickson
Avon Impulse
E-book
978 0062407757
*****


Brent Payton is known as the easygoing Payton brother, the one who is not serious. His brother gave him a dog with the embarrassing name of Honeybear, but that dog leads him to a friendship with his neighbor. And his job as a mechanic at the family shop leads him to Ivy Dawn.
Ivy's sister Alex works at the shop. Ivy visits the shop and is immediately attracted to Brent. But she can't get involved with him. Her priority is her daughter Violet, who is frightened of men because of Alex's abusive ex. They've made a "no men" pact... but then Brent rescues Violet from a bus crash. Ivy's gratitude knows no bounds, but all Brent asks for in return is a date. Then the powder keg of their passion explodes, even though she knows this should be the only date they ever have.
Megan Erickson is a spectacularly talented author whose work is truly addictive. This tale is part of a series, but even new readers will devour this book. The characters are endearing, especially Violet, and the plot is gripping. Don't miss this!
Heather Nordahl Files
Megan Erickson
Morrow Impulse
E‑book
978‑0062353399
****1/2
Kat Caruso is a terrible student, struggling to get even a passing grade in her statistics class. She has burned through a series of tutors and has been told that she must get along with the next one or not get tutors any more. But she's horrified to see that her newest tutor is Alec Stone, her boyfriend Max's super‑smart roommate. She can't bear for him to see her as stupid.
Alec has been Max's best friend for years, but lately Max has changed, and he's been treating Kat terribly. Alec hates seeing this because he loves her bright, zany personality and sense of humor. In fact, he's very attracted to Kat, and he can see she is attracted to him as well. He knows he can't make a move on his best friend's girlfriend.
Megan Erickson launches her "Bowler University" series with this magnificent New Adult tale, full of relationship angst, dilemmas that have the ring of truth, and a vibrant cast of characters. Her heroine is every bit as loveable as her yummy hero, and readers will pull for her to find her way past her problems to reach her happy ending.
Click on the titles to purchase Megan's books from Amazon.
...17 ...