Lorraine Heath ~~ 4 1/2 and 5 Star Reviews
Falling Into Bed with a Duke (Hellions of Havisham)

Lorraine Heath
Avon
Mass Market
978 0062391018
****1/2


The Duke of Ashebury lost his parents at a very young age. Then he was raised by a madman whose anguished grief left its mark on Ashe. He will never love any woman for fear of suffering madness at her loss. His life has been full of exotic travel and decadence, as he enjoys his hobby of photography. He has a collection of photographs of young ladies' legs he finds his subjects at the Nightingale Club. One night at the club, he meets a masked lady who turns his head.
Minerva Dodger is sick of being the prey of fortune hunters. No man wants her for herself, as she is too outspoken and opinionated for society. She knows the only way she can enjoy the pleasures of the bedroom is at the Nightingale Club, where her identity is shielded by a mask. She knows who Ashe is and knows he'd never look at her twice outside of this place. She'll take what pleasure she can, but she will not remove her mask.
Lorraine Heath brings intensity and powerful storytelling to this compulsively readable tale. Her complex hero and nonpareil heroine will keep readers enthralled until the very last page.
Heather Nordahl Files
The Duke and the Lady in Red
Lorraine Heath
Avon
Mass Market
978-0062276261
****1/2


When Rosalind Sharpe comes to the Twin Dragons, she's looking for a mark to fleece. She finds the Duke of Avendale. Rose can tell he's dangerous, but she needs the money to continue to support herself until the next con. And while his good looks sweep her away, she will not use her body as barter for the money she needs—she's never done it before, and now is not the time to start.
Avendale is intrigued by the mysterious lady in red. Soon he realizes that he has to have her, but she is uniquely resistant. Finally, having her is within his reach, but she still has secrets he cannot penetrate. What is she hiding in her home?
Lorraine Heath's latest is part of a series, but stands alone. Her characters are riveting, the sexual tension is sizzling, and the plot is loaded with intrigue, as she reveals information one piece at a time. Readers will be hooked from the first chapter.
Heather Nordahl Files



The Gunslinger
Lorraine Heath
Avon Impulse
E‑book
978‑0062353078
****1/2

Chance Wilder's skill with a gun has earned him a reputation. This means he is frequently challenged by other gunslingers who want to prove they can best him in a gunfight and others who will try to take him out by less honorable means. He is in Lonesome, Texas, because he has been hired to do a job. But in the town saloon, his course changes.
A boy runs in, claiming his sister is being beaten by a group of men. No one else moves to help, so Chance reluctantly acts, killing one of Lillian Madison's attackers. He is wounded in the process, so Lillian takes him in to help him heal. But she has no liking for housing a killer, even as her feelings for him slowly change.
Fans of Lorraine Heath's Westerns are in for a little treat. This tale was originally released fifteen years ago in a different form under the title Long Stretch of Lonesome. Readers will discover all the magic of this writer's glorious writing in this novella of two outsiders connecting despite their conflict.
Heather Nordahl Files


When the Duke Was Wicked
Lorraine Heath
Avon
Mass Market
978 0062276223
****1/2

The Duke of Lovingdon lost his wife and daughter to illness, and he considers himself to be dead since then. While his heart is closed to others, he has opened his body to a life of debauchery, including drink and women. But now Grace Mabry, a childhood friend, is trying to pull him back into the social whirl, and Lovingdon will have none of it.
When Grace was a child, she had a mighty crush on Lovingdon, but she is nine years his junior, and was far too young to be on the scene when he married. She tells herself that her crush is long gone, and she is merely hoping to take advantage of his wisdom so she can find a husband who truly loves her despite her flaws. But she eventually realizes her feelings are as intense as ever, and his kisses are stirring feelings she never knew existed.
Lorraine Heath visits the next generation of some beloved characters in this tale. Lovingdon's broken heart heals slowly, but irrepressible Grace is the perfect healer. Readers who love passion and strong character development will love this tale whether this is their first Heath title or their twentieth.
Heather Nordahl Files


Lord of Wicked Intentions
Lorraine Heath
Avon
Mass Market
978‑0062100030
****1/2

Evelyn Chambers is the illegitimate daughter of an earl who cherished her but kept her hidden away. Then her father dies, and her brother, resentful of the love she was given, auctions her off. The man who chooses her is Rafe Easton, who frightens her a little. At first Evelyn believes she will be his wife, and the lack of courtship confuses her. Then she thinks she will run his household though she has no experience in that area. When she is dumped at his residence with nothing but the clothes on her back, she is horrified that she will be his mistress.
Rafe is one of the Lost Lords of Pembrook. He spent years on the streets doing awful things to survive. Now he runs a gentlemanÆs club where men gamble away fortunes. Rafe does not call himself a lord and avoids his brothers. He will never love anyone, but Eve, as he calls her, finds her way under his protective shields. As he readies her for her job as his mistress, she comes to mean more to him than he can admit.
Lorraine Heath gives the third Lost Lord a fitting happy ending in this wrenching, moving tale. Fans of tortured heroes have a marvelous specimen in Rafe, and Evelyn is a wonderful
heroine.
Heather Nordahl Files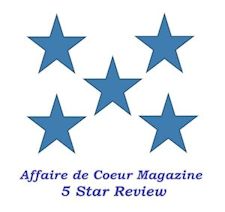 Waking Up With the Duke
Lorraine Heath
Avon
Mass Market
978‑0062022455
*****
Three years ago, the Duke of Ainsley was in a carriage accident that left his friend and cousin Walfort paralyzed from the waist down. He had been drunk, and guilt has weighed Ainsley down ever since. Walfort takes advantage of that guilt when he asks a burdensome favor of Ainsley. Walfort can no longer perform his husbandly duties, and his wife Jayne lost her baby after the accident due to the stress and emotional agony of caring for him. Walfort wants Ainsley to sleep with Jayne for a month, in hopes of her conceiving another baby.
Both Ainsley and Jayne are repulsed by this request, but Ainsley's guilt and Jayne's powerful desire for a child resign them to comply. Jayne sets rules designed to keep any intimacy to an absolute minimum, but she's been starved of intimacy since Walfort's accident, and Ainsley is a lover of indisputable skill. These people fit together perfectly in every way, setting the stage for an impossible love.
While many readers may be uncomfortable with the infidelity intrinsic in the plotline, Lorraine Heath has created an emotional masterpiece with this third tale in the "London's Greatest Lovers" series. The tale stands alone, but fans of the series will love visiting with the continuing characters, especially Ainsley's magnificent mother. The sex scenes are marvelously crafted, but it's the emotional resonance that will stick with the reader long after she turns the final page.
Heather Nordahl Files




Between the Devil and Desire
Lorraine Heath
AvonMass Market
978-0061355646
****1/2
Jack Dodger grew up on the streets, and the terrible things he endured there left him determined to make as much money as possible in order to protect himself from going back to the streets. Now he owns a hugely successful gentlemen's club, but he still feels that hunger. Then he inherits an enormous amount of money and property when the Duke of Lovingdon dies, but this windfall comes with a catch: He must act as guardian to the duke's five-year-old son, Henry. He's not thrilled about the responsibility, but he will do it for the money. But the boy's mother, Olivia, is horrified by the contents of her husband's will.
Olivia cannot understand what her late husband was thinking to choose such a disrepectful scoundrel to take care of her son. He deliberately mocks and teases her, but no matter how much he fights it, he has real feelings for both mother and son. He believes that Henry must be in danger-- why else would he be chosen to be the boy's guardian? But as he rescues Henry from an abusive nanny while he counts his money, it's Jack's own past that is coming back to haunt him.
In this well-written tale Dickens' London of Oliver Twist collides with high society. The cultural conflict sometimes seems insurmountable, but love finds a way in Lorraine Heath's excellent Victorian novel.
Heather Nordahl Files

In Bed with the Devil
Lorraine Heath
Avon Mass Market
978-0061355578
****1/2

Lucian Langdon, Earl of Claybourne, is known as the Devil Earl. He became the heir as a teenager, after a rough life as an orphan. He killed the previous heir, and as the man's father met him, looking for vengeance and fraught with grief, he saw Luke and immediately claimed him as the lost heir, who disappeared when he was a child after his parents were murdered. Society as a whole shuns him, but Lady Catherine Mabry has always been fascinated by him. Now, she needs a man who's more bad than good, so she comes to him.
All Luke needs to make his life a happy one is to marry his beloved Frannie, one of the orphans he knew in his life on the streets. But she has refused his suit, claiming that the life of a noble intimidates her.
Now along comes Catherine, asking him to murder a man without telling him who or why. He agrees to do it, for a price: She must teach Frannie society manners. He knows that in order to be happy, he must marry Frannie, so why can't he stop thinking about bedding Catherine, and why does he find her so fascinating?
Lorraine Heath's latest contains marvelous references to Oliver Twist. Her dark, brooding hero, who often turns to drink, will haunt you, as will the plight of Catherine's battered best friend. This early Victorian tale is beautiful, sad, and ultimately uplifting.
Heather Nordahl Files
Click on the titles to purchase from Amazon.
...38 ...