Lori Wilde ~~ 4 1/2 and 5 Star Reviews
I'll Be Home for Christmas: A Twilight, Texas Novel

Lori Wilde
Avon
Mass Market
978 0062311412
****1/2


Gabi Preston needs to escape her life. She has always been a people pleaser, but that need has reached its limit. Becoming a lawyer was never something Gabi wanted she went to law school to please her parents. Now that she knows she's not meant to be a lawyer, she drops out of school to do something daring and drastic. She trades lives with a friend she met on the Internet, which brings her from California to Twilight, Texas.
She's in for a few surprises in Twilight. For one, her new dwelling is a yurt. This somewhat spoiled, rich city girl will need to care for chickens and other animals. And her neighbor, Joe Cheek, is incredibly hot. Joe doesn't want to get involved with his sister's house guest. But he can't stop thinking about her, even while he deals with his erratic, unreliable ex wife.
Lori Wilde's latest "Twilight, Texas" tale bears all the charm of its predecessors. This strong standalone features charming, well crafted characters and a believable conflict. Readers will root for Gabi to find her way, and for Joe to find happiness with her.
Heather Nordahl Files
Rules of the Game: A Stardust, Texas Novel
Lori Wilde
Avon
Mass Market
978-0062311283
****1/2


One year ago, Jodi Carlyle's rat of a fiancé left her at the altar. Her therapist suggests she crash a wedding to help her break out of her rut, break the rules a little, and enjoy life again. The wedding she chooses to crash is one her sister was invited to, and she's terrified that she will be exposed as a fraud in such high-society company. Then a stranger keeps her from getting caught.
At first, Jake Coronado notices her because of her resemblance to his deceased wife. But soon he appreciates her for her own charms. She won't give him her name, so he starts calling her Gwendolyn. She keeps trying to leave, but finds herself staying through the service and the reception, and ends up spending the night in his hotel room. She tells herself that it was a one-night stand, as he still does not have her name or number. But they are about to be thrown together again, and their chemistry is impossible to deny.
This second book in Lori Wilde's "Stardust, Texas" series can stand alone, but readers of the first book will get the most out of it. Readers will be enchanted by the hint of the paranormal threaded throughout. The very real emotional struggles for Jodi and Jake are very real, and together they are red hot.
Heather Nordahl Files



Christmas at Twilight
Lori Wilde
Avon
Mass Market
978 0062310248
****1/2


Meredith Sommers has been through a hell that grips her to this day. She married a monster and has been on the run from him for years, desperate to protect her son, Ben. She's found her latest temporary home in Twilight, Texas, renting a room from Ashley and her little girl, Kimmie. But Ashley is unstable, and she's taken off for Mexico with a man, leaving Meredith with Kimmie.
Captain Brian "Hutch" Hutchinson is Ashley's brother. He has just received an honorable discharge because of his wounds, both physical and psychological--he has lost his index finger, The loss of his voice, however, does not seem to have a physical basis. He does not believe this and resents his discharge. He arrives in Twilight to discover his sister has abandoned his niece. His first encounter with Meredith is anything but smooth -- she pepper sprays him in the face. But as impossible as it seems, they just might be able to bring each other peace.
Lori Wilde's latest Twilight, Texas, tale is an emotionally wrenching journey into the hearts of two deeply wounded characters. Readers will be on the edge of their seats, rooting for their richly deserved happy ending.
Heather Nordahl Files


The Valentine's Day Disaster
Lori Wilde
Avon Impulse
E‑book
978‑0062311511
****1/2

Sesty Snow is a perfectionist, and she knows she needs to make sure the Valentine's Bachelor Auction goes off without a hitch. Unfortunately, they've lost one bachelor, and she needs to find one more to make up a perfect dozen. Miraculously, one walks in, but there's a problem. He's Josh Langtree, her first love and the man she never quite got over.
Josh is a well‑known NASCAR driver, but a big wreck has him needing to recover before he can go back to his career. Now he finds himself sentenced to do community service, and Sesty needs his help. He wants to find a way back into her heart, but she's wary of him. Maybe if he asks to have a fling, she'd be more willing to indulge.
Lori Wilde's latest is a novella set in Twilight, Texas, but you don't need to be a fan of that series to enjoy this tale. Sesty and Josh are interesting, well‑drawn characters, and their attraction is palpable.
Heather Nordahl Files



Somebody to Love
Lori Wilde
Avon Mass Market
978‑0062218988
****1/2

Zoey McCleary has a well‑earned reputation for never finishing what she starts, instead flitting from activity to activity without sticking with anything. Her latest interest is archaeology, and the administrator of her trust fund is reluctant to release any more money. He makes her a deal: Finish the class and archaeological dig, or lose her trust fund. She accepts, but she knows her nature will make it a challenge.
Jericho Chance has been Zoey's friend since they were children, but that friendship has acquired sexual tension in recent years. Jericho has resisted succumbing to temptation because he fears that Zoey will follow her usual pattern and grow bored with him. Now he's home in Cupid to teach the archaeology class Zoey is taking, and proximity is making their attraction impossible to resist. Unfortunately, resist they must because, thanks to a past indiscretion, Jericho cannot get involved with a student or he'll lose his job.
There's a lot more to Lori Wilde's latest than what is described here. The tale opens on an agonizing flash‑forward, then readers learn what brings Zoey to such a desperate state. Her impulsiveness can make her a frustrating heroine, but she's so well drawn it's easy to see that everything she does is in character. This book is part of a series and works better when read in order but can be enjoyed alone.
Heather Nordahl Files



All Out of Love
Lori Wilde
Avon
Mass Market
978‑0062218964
****1/2

When Lace Bettingfield was a teenager, she had a powerful crush on star high school football player Pierce Hollister. She knew he was out of her league, but she wrote a letter to Cupid anyway. As this is Cupid, Texas, Cupid could actually answer. Lace does not send in her letter, but her cousin, who is also Pierce's ex‑girlfriend, publishes the letter in the school paper. The resulting humiliation still scars her to this day, twelve years later. She has made a life for herself with the plants she loves, but she's still alone. And now Pierce has come back home.
Pierce achieved his and his father's dream--he became the quarterback of the Dallas Cowboys and took them to the Superbowl. But his team lost and his leg was broken. Now he waits for his leg to heal so he can get back to football. Until then, he needs to be home and work on the ranch until his father is well again. His father's baffling illness is a distressing reality, and delectable Lace is a wonderful distraction, but she's resisting the attraction he knows is mutual.
Lori Wilde's second Cupid, Texas, tale has an appealing small‑town feel and a heroine with whom readers can identify who has a fairly unusual passion. Pierce is a little more of a typical hero, but it's enjoyable to follow him along his journey, and the well‑drawn secondary characters lift this tale above more run‑of‑the‑mill small‑town fare.
Heather Nordahl Files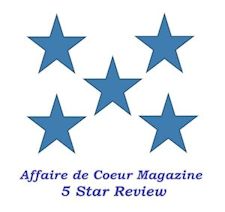 Love at First Sight
Lori Wilde
Avon
Mass Market
978-0062218933
*****
Natalie McCleary lost her parents at a very young age. Since then she has concentrated on raising her younger sister and keeping her out of trouble. Now the lonely owner of a struggling B&B and boardinghouse, she's never been in love and fears she'll always be alone. In Cupid, Texas, love is an industry where many of the locals answer letters to Cupid, and Natalie is one of them. She feels a lot of pressure to be an example of happy-ever-after because her ancestor wrote the first letter and got her own unlikely happy ending. Then Natalie feels the sting of Cupid's arrow.
Dade Vega is in town to look for his foster brother Red, who has disappeared from Cupid. His rough upbringing has taught him to trust no one, and he expects to spend his life unattached. His immediate feelings for Natalie are somewhat of a shock. While he tries to find Red without telling anyone he knows him, he slowly yields to his feelings for Natalie. But fear is causing her to fight her own feelings.
Lori Wilde launches her "Cupid, Texas" series with this heartwarming tale. Her characters are believable, sympathetic and extraordinary. The suspense subplot builds slowly, but is satisfying at the exciting conclusion. And the tender yet sizzling love scenes knock it out of the park.
Heather Nordahl Files
A Cowboy for Christmas
Lori Wilde
Avon
Mass Market
978‑0062047809
****1/2
Lissette Moncrief's life has fallen apart. Just months after her husband Jake's death in Afghanistan, she learns her little boy Kyle is going deaf. While still in the throes of grief for her son's future, she has a fender‑bender in a grocery store parking lot with a handsome cowboy. What could have been the last straw isn't so bad, but she still expects never to see him again. Then he knocks on her door.
Rafferty Jones is Jake's illegitimate half‑brother. When Jake died, he left Rafferty money that really should have gone to Lissette and her son; so he is in Jubilee, Texas, to give Lissette the money. He is stunned that the vulnerable beauty in the fender‑bender is the woman he's been looking for. She's exactly his type, but she's his brother's widow. He must resist, but how?
Lori Wilde's latest is like a delicious multi‑layered cake. Besides the love story, readers are treated to Lissette's adorable son and his struggles; Lissette's and Rafferty's efforts to transcend the past; and a surprisingly multifaceted journey to forgiveness for Lissette's mother‑in‑law. A nearly flawless gem to savor!
Heather Nordahl Files


The Welcome Home Garden Club
Lori Wilde
Avon
Mass Market
978-0061988431
****1/2

Years ago, Caitlyn Marsh and Gideon Garza basked in the fire of young love. But forces conspired to send Gideon off to war, and Caitlyn was told that he died. Brokenhearted, she married another to give her unborn son a name while shutting out her autocratic father who did just about everything wrong when he learned she was pregnant. Now she's a widow... and Gideon has just come back from the dead.
Gideon doesn't want to return to the town--and the woman--who rejected him. But the father who never acknowledged him has died, and Gideon returns for the funeral. In Twilight he discovers that he is acknowledged in his father's will and has received the bulk of an enormous estate, infuriating his two legitimate half-brothers. He also discovers that Caitlyn did not reject him as he believed and that she gave birth to his son. But as much as this feels like a guaranteed happy ending, first Gideon and Caitlyn must have help in healing spiritual wounds.
Lori Wilde's series, centered around the town of Twilight, Texas, is a magnificent achievement. Each tale stands alone, yet each piece fits seamlessly into the whole. This wonderful tale is a joy to read.
Heather Nordahl Files



Secret Seduction
Lori Wilde
Harlequin Blaze #411 Mass Market
978-0373794157
****+

Vanessa Rodriquez has a past she'd love to forget. But forgetting is the last thing she can do, now that the man she put behind bars fourteen years ago is out of prison. He vowed revenge on her once he was free, and that's something she can never let herself stop thinking about. But she desperately needs to let off steam, which is why she's in this bar... and why she chooses a gorgeous Nordic blond for a one-night stand.
Tanner Doyle is not in the bar by accident. He has been hired to protect Vanessa, and he cannot tell her that he is her bodyguard or who hired him. He wants to be the consummate professional, but the passion he feels for her is the first he's felt for any woman since the death of his wife four years before. Vanessa never expects to see him again, but then he turns up at her work as the new head of security, and also moves in next door! Something's not right about Tanner suddenly being everywhere, but Vanessa senses he's a man she can trust. But she's kept her secrets for so long, she's not sure she can share with anyone.
This second installment in the Perfect Anatomy series is an exciting tale that easily stands alone. Though the villain is fairly obvious, readers will still be on the edge of their seats.
Heather Nordahl Files
Click on the titles to purchase from Amazon.
...11 ...