Hannah Howell~~4 1/2 and 5 Star Reviews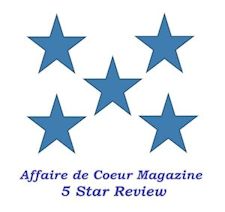 If He's Noble (Wherlockes)

Hannah Howell
Zebra
Mass Market
978-1420135039
*****
Primrose's father wasn't even cold in the grave when his sister-in-law moved into the manor. Augusta seems to think she's in charge now. Augusta completely ignores the fact that there's an heir, her nephew. Luckily for her, he's missing.
Primrose sets out to find Simeon and warn him of her suspicions. Even though she doesn't have any proof, Primrose is convinced that Augusta caused their father's death. Everywhere Primrose travels she misses Simeon by a few days. Primrose begins to wonder if he suspects Augusta's duplicity and has gone into hiding.
Bened comes upon Primrose stumbling around in the woods. He's concerned about her roaming the country side unaccompanied. Their horses are stolen before Bened can convince Primrose that she needs his superhuman abilities to find Simeon. Bened has two powers. One warns him when danger is approaching. The other allows him to track anyone. These skills will be very useful in their search.
Primrose and Bened's quest to find Simeon continues with Augusta hot on their heels. She's hired men who won't hesitate to kill Primrose and anyone who helps her. Primrose and Bened begin to fall in love. But for their love to survive, Simeon must be found and Augusta stopped.
This is the continuation of a series. It can be read alone and is a great book!
Sheila Griffin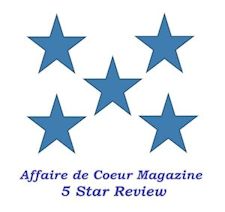 If He's Daring
Hannah Howell
Zebra
Trade Paperback
978-1420134995
*****


Lady Catryn Gryffin de Warrenne saw the parked carriage and knew what she had to do. Her mare was tired and lame, so she pulled her pistol on the driver with an apology, left her mare with him in exchange and stole the carriage. Cat was desperate. Her late husband's brother had kidnapped her son in an attempt to take his inheritance and she would do anything to get him back. Alwyn was only five years old and had a strange habit of talking to people that weren't there. Cat had discouraged him from talking out loud to his "invisible friends," but being five, he often forgot, and it had a tendency to freak people out; especially his Uncle Morris. And that was Cat's biggest fear. Morris was a superstitious coward and she was deathly afraid that he would hurt her child and she was prepared to hunt him down to the ends of the earth.
When the dashing Sir Orion Wherlocke came out and discovered his carriage had been stolen by a lady, he didn't know what to think. But when his driver informed him what she had said about chasing after a man who had her son, he didn't stop to think, he just acted. He was a Wherlocke and they were known for their uncanny "abilities" and his was tracking and the lady needed his help. Plus she had stolen his carriage!
Hannah Howell has delivered another outstanding historical hit with the sixth in her "Wherlocke" series. Sir Orion is a dashing hero worthy of his feisty heroine and throw in wily Giles and his antics while they dash around the countryside looking for little Alwyn, makes this one book hard to put down. Her characters, as usual, are well fleshed out and pull the reader into the adventure with ease. And even if you haven't read any of the other "Wherlocke" books, you won't be lost. This book stands well alone. An excellent read.
Lani Roberts
If He's Tempted
Hannah Howell
Zebra Books
Mass Market
978-1420118803
****1/2

In Georgian London, the death of Lord Brant Mallam's betrothed sets him on the path to debauchery, drowning his sorrow and guilt with women and alcohol. In his absence, his mother plots to sell his sister Lady Agatha off in marriage to a depraved Libertine. Agatha asks for Lady Olympia Wherlocke's help in finding her brother to prevent it. Brant and Olympia discover the true horror of his mother's machinations and transgressions. With the help of the Wherlocke-Vaughn family they try to stop her and save his sister and her other victims.
With the gift of foresight, Olympia is bold, loyal, and smart with a gentle and compassionate heart. Overwhelmed by guilt and shame as he discovers how evil his mother truly is, Brant is lost and hurting to his core, unable to forgive himself for his failure to protect his loved ones. Brant and Olympia save each other and heal their emotional scars.
Howell's prose is engaging with fine description, nicely developed and interesting characters, a thought-provoking original story, and a poignant sexy romance. If He's Tempted is a thrilling, intense historical romance that eloquently explores love's power to heal the human heart.
Lacy Hill


Born to Bite (Anthology)

Hannah Howell, Diana Cosby & Erica Ridley
Kensington
Trade Paperback
978-0758273437

*****

Howell's "Dark Secret" takes us to 16th century Scotland and the plight of a young maiden searching for her family. Murdina Dunbar has been branded a witch because of her psychic, empathic

abilities and is willing to do almost anything to be connected to the last of her family. She finally tracks down her lost cousin, only to discover

that she's with the infamous MacNachtons, a Highlander clan known for their strange ways and seclusion. But once Sir Gillanders MacNachton, clan chieftain of the MacNachton vampires, meets Murdina,

he instantly knows she's his mate. Now all he has to do is convince her of that, not scare her to death when he reveals he's a vampire and hope

she forgives him when she discovers he's been holding her cousin in his castle.


"Dark Secret" is a thrilling Highland adventure with lots of humor, romance and sexy encounters packed into a short story. A quick and easy read.Medieval Scotland in the 13th century is a dangerous place filled with druids, magic circles and things the people don't understand.

"Highland Vampire" by Diana Cosby superbly encapsulates all these elements and more. When Rowan Campbell heard a voice in her head telling her to come into the circle of stones and rescue the naked man

lying in the middle, she felt compelled to obey. She didn't want to; she

was terrified of the voice and the man, but she had been raised to do the right thing and render assistance where needed. And because of that, Rowan had been branded a witch and was being hunted at that very moment. But Aedan MacGregor, Laird of the Highland Vampire Coven, was dying from an unknown assailant's poison, and she would save him even without that irritating voice in her head telling her to do so!



"Highland Vampire" is a page turner from the very beginning, and readers will love Rowan and Aedan's love story.

"Never Been Bitten" by Erica Ridley moves the vampire tales to 19th century England and the High Society of the ton. Miss Elspeth Ramsay, an inveterate bluestocking, indifferent spinster and--oh, the horror!--tradeswoman, was very good at not being noticed. And not

being noticed suited her well in her occupation of private investigator.

All she had to do was think, "you don't notice me standing here," and for some reason everyone in the room would seemingly do just as she asked. Except for the one gentleman that Miss Lydia Breckenridge had hired her to investigate. Lydia just knew that Martainn Macane was a vampire and wanted Elspeth to prove it. His only faults, though,

were his beauty, sexiness, sophistication and tendency to nibble on the

necks of all the eligible young ladies and make them swoon--even the unnoticeable Elspeth!



Erica Ridley has taken a refreshing, different view on the vampire theme and written a story that is delightful and humorous from start to finish.

This anthology is a five star from the first story to the last and a def

inite keeper for the bookshelf!




Lani Roberts
If He's Wicked

Hannah Howell
Zebra Mass Market
ISBN 978-1420104608
****+
Lord Julian Kenwood's enemies wanted him dead. They had already disposed of his newborn son, or so they all had believed the child had not survived. Chloe Wherlocke was gifted with the sight. It had forewarned her of Kenwood's scheming enemies. She and her cousin Leopold had discretely protected Julian until the last attack where he had been seriously injured.
When Chloe had introduced Julian to his son, the son he believed had died in childbirth, Julian knew he must defeat his enemies. Together, with the aid of the Wherlocke clan, they fought his enemies, for King, country, family, and the life of a small precious child.
Having a knack for never letting her readers down, Ms. Howell has once again proven she deserves the illustrious title of Diva. This novel holds true to form, captivating, bone-chilling, seductive romance that keeps the reader glued to their seat.
Lauren Calder
...
Hannah Howell
Zebra Mass Market
ISBN 978-0821780015
*****
Tormand Murray awoke to find his ex-mistress lying next to him, mutilated and dead. He summoned his friend Simon Innes to help find the murderer, help find the person who framed him. Together, the two friends were determined to find the killer. However, the murderer did not stop with Lady Clara. All to soon, other ex-mistresses were found dead and Tormand was frantic, fearing they would not find the killer before the townspeople put a noose about his neck.
Gifted with the sight, Morainn Ross lived away from the townspeople, deep in the woods. Accused of being a witch, the townspeople had forced her to live her life in solitude. Feared by many, they still came to her for help, help to heal their sick. Tormand and Simon believed their only chance of proving Tormand's innocence was to seek the help of Morainn.
A powerful portrayal of a serial murderer intricately weaved with an intense tale that slams you with a duality of heart-pounding fear and heart-pounding romance. So rich in the descriptions you can almost smell the fear and touch the passion, my fingers could not turn the pages fast enough.
Lauren Calder
Click on the titles to purchase Hannah's books from Amazon.
...71 ...