Eloisa James~~ 4 1/2 and 5 Star Reviews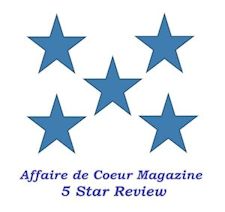 Four Nights with the Duke (Desperate Duchesses)
Eloisa James
Avon
Mass Market
978-0062223913
*****
Mia Carrington is in dire straits. She must marry a man of means to keep guardianship of her nephew, Charlie. She had a respectable fiancé, but he jilted her. If she cannot find a suitable replacement, Charlie would suffer the consequences, as his new guardian would be an immensely litigious uncle of suspect character. Mia must stay with the child she considers her own...so she turns to blackmail.
Vander, Lord Brody, was the subject of a love poem Mia wrote as a teenager. Now Mia is a successful (if pseudonymous) author. However, she is haunted by the time Vander and other boys read that poem aloud and mocked both her and it. To save Charlie, she will face Vander and threaten him with the treasonous letter written by his mad father. He is infuriated at being blackmailed, but as he learns Mia's reasons, his feelings change, and he sees in her the beauty she cannot see in herself.
Eloisa James' latest is an absolute delight on many levels. Vander's relationship with Charlie is fantastic and heartwarming, and the slow transformation of his feelings for Mia is both moving and sensual. And the touch of suspense makes the tale absolute perfection.
Heather Nordahl Files
Three Weeks with Lady X
Eloisa James
Avon
Mass Market
978 0062223890
****1/2
Xenobia India St. Clair, known by her friends as India, was left destitute when her free spirit parents died. She has a gift for helping fellow nobles remodel their homes, and she accepts payment from them to build her own dowry. Her dabbling in trade makes her status in society more precarious, but she receives her share of marriage proposals. So far, she has declined them all, but that will change once she retires. She intends to take just one more job.
Tobias Dautry, known to his friends as Thorn, wants to get married, and he has chosen as his bride the beautiful and not too bright Lala. He buys a house in the country and needs it to be fixed up, so his stepmother helps him get India to work her magic. There's fire between them immediately, and it's hard for her to resist him, despite several misunderstandings. But a happy ever after cannot happen for Thorn and India.
The fabulous Eloisa James writes a sequel to her "Desperate Duchesses" series with this story where the Duke of Villiers' illegitimate son Thorn finds love. Characterization is exquisite, particularly that of Thorn's adorable, uncommon ward Rose, a child who will win your heart. India and Thorn have intense chemistry, though communication between them, as in life, is often a work in progress.
Heather Nordahl Files
The Lady Most Willing
Julia Quinn, Eloisa James and Connie Brockway
Avon
Mass Market
978‑0062107381
****1/2
This collaboration is labeled as a novel in three parts. It is told as three intertwined tales, just as its predecessor,The Lady Most Likely.
On a stormy Scottish night in December 1819, the laird of Finovair Castle abducts four young ladies, intending that two of them marry his nephews and continue the family line. One of the ladies, Catriona Burns, is taken by mistake, as is John Shevington, the Duke of Bretton. Their yearning for each other transcends her unsuitability as a duke's bride.
Fiona Chisholm's red hair and spectacles set her apart from the typical debutante. But it's her ruined reputation that keeps her single. Cecily Tarleton's father has left it to her to choose her own groom, and she finds him immediately. Now he has to discover his own worthiness of her. The laird's nephews, Byron Wotton and Robin Parles, have to find their way to love with Fiona and Cecily, all while avoiding the aggressive advances of Fiona's sister.
The three authors' distinct voices blend well into a pleasing tale. Catriona's tale is most immediately beguiling, but all three will inevitably charm the reader.
Heather Nordahl Files
Seduced by a Pirate
Eloisa James
Avon Impulse
E‑Book
978‑0062259912
****1/2
When Griffin Barry was seventeen, he married a beautiful, older woman. But he was unable to perform on his wedding night, and as he tried to drink away the shame, he was kidnapped. First he became a pirate, then a privateer on the high seas, but a leg wound has ended his career, leading him home to England at last to finally claim his wife.
Phoebe has long since moved with her life. She has three children now, and their well‑being is of paramount importance. A pirate in their lives is not acceptable--besides, he can't even remember her name! But the boy she married is now a man with a man's determination to claim his bride at long last.
Eloisa James' latest is for those who read The Ugly Duchess and wondered about Griffin, but it is also a standalone tale with a depth that belies its brevity. This fun, sexy, clever tale should not be missed.
Heather Nordahl Files
The Ugly Duchess
Eloisa James
Avon
Mass Market
978-0062021731
*****
James Ryburn is only nineteen, still a boy, when his father informs him that he must marry Theo Saxby, his best friend whom he calls Daisy. Not only has his father nearly bankrupted the ducal estate, he has embezzled a significant portion of Theo's fortune as well. To save his father, he must marry Daisy. So, in one grand gesture, the proposal is made and accepted.
Theo has never been a soft, dainty beauty, but after the wedding the scandal sheets give her the awful nickname of "The Ugly Duchess." That is difficult enough to bear, but after the first couple of days of wedded bliss, from awkward fumbling to true pleasure, she learns the truth of the marriage and throws him out. Then they spend many years apart, and they both transform themselves over these years until their
tumultuous reunion.
Eloisa James is one of the brightest lights we have in the historical romance constellation, and her fairy tale romances have been some of the most brilliant of the lot. This tale takes the risk of separating James and Theo for a significant portion of the book, but readers will nonetheless be enthralled.
Heather Nordahl Files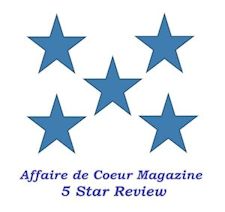 The Duke is Mine
Eloisa James
Avon
Mass Market
978‑0062021281
*****
Olivia Lytton and her twin sister Georgiana have been relentlessly trained in the art of being a duchess. Olivia, the first‑born, was promised to the son of the Duke of Canterwick from birth. He is short, painfully awkward, and loves his ugly little dog more than most people. He will be a duke, and Olivia's parents are ecstatic with the match. Olivia is not, but she is kind‑hearted if poorly disposed to her training. She looks forward to the wedding if only to provide her sister with a dowry so she can find her own richly deserved ducal husband.
When Olivia's betrothed heads off to war to bring glory to the family name, the Lytton sisters are sent to the Duke of Sconce's household. Georgiana is a prospective bride for the duke, and his mother literally wrote the book on being a duchess. Olivia is sure her sister will capture his heart as well as his mother's approval. But it's Olivia who captivates Quin, and they have many barriers to overcome in search of their happily ever after.
Eloisa James is one of the very best when it comes to humor, clever dialogue, delightful characters and breathtaking plot twists. Her take on The Princess and the Pea will thrill and enchant readers on every page, and every character--even Lucy the little dog--Is exquisitely drawn.
Heather Nordahl Files
Duchess By Night
Eloisa James
Avon Mass Market
978-0061245572
**** +
Harriet, the Duchess of Berrow, became a widow after her husband
committed suicide. She's never been the merry sort of widow, rather a staid
sort who is never asked to dance. So when a friend decides to court scandal,
Harriet, looking for some excitement in her life, comes along for the ride.
She is transformed into Harry Cope, a young man, by the third person in
their party, and they go to Lord Strange's house party. Lord Strange's
residence is notorious as a place that reeks of scandal, where no decent
woman would go. But what they find is strangely less scandalous than they
expect.
Lord Strange has had an eccentric household for many years, with an
open-door policy for scientists, politicians, and actors. He and his
delightful daughter are very happy and don't wish for change. But when he
meets Harry, at first he is alarmed-- he never expected to be attracted to a
man!-- and then deliciously tempted by this lady in breeches. He dislikes
people of rank, and would not like to hear that Harriet is a duchess.
Eloisa James does it again with a clever Georgian farce that still
has enough emotional depth to make you cry. This brilliant author, with her
sparkling dialogue and well-drawn ensemble casts, is always a sure bet for a
delightful read!
Heather Nordahl Files
Click on the titles to purchase from Amazon.
...18 ...