Belinda Alexandra ~ 4 1/2 and 5 Star Reviews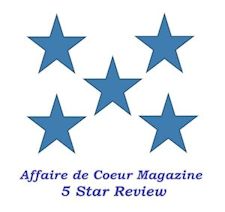 This tale is Anya Kozlova's story. After the Russian Revolution, Russian nobles fled the Communist regime to settle in Harbin, China, where Anya lives with her mother. The Japanese invading force has moved into Harbin, and a Japanese general comes to live in the Kozlova home. He is never unkind, though he is unwelcome. But mother and daughter have far worse in store for them.
When the Japanese lose World War II, the Chinese take revenge on those who sheltered the Japanese. The Communists are a rising power as well. Anya and her mother are wrenched apart. Anya has a long and winding journey ahead of her. From Shanghai to the Philippines to Australia, her life changes over and over again. While she suffers heartbreak, she also makes lifelong friends, but all the while she yearns to find her mother again and does what she can to find her.
Belinda Alexandra's epic tale will mesmerize readers. Many in the West may not know about Harbin, China, or the plight of Russian refugees in the wake of WWII. Each setting is vividly illustrated, allowing the reader to experience Anya's world along with her. This book was originally published in Australia in 2002.
Heather Nordahl Files
Click on the titles to purchase from Amazon.
...6 ...