Welcome to Kat Martin's Page
The Conspiracy (Maximum Security #1)
Kat Martin
HQN Books
Kindle Edition
ASIN B07C14Q9M2
****
Maximum Security, owned and operated by Chase Garrett, is a firm specializing in private investigation, bail enforcement, personal protection, business and residential security. Years ago, Chase had been best friends with Michael Winston, but after a confrontation with Michael's mafia-like father, they lost touch. With that being the case, Chase is beyond shocked to see Michael's sister walk through the doors of his office asking for help.
Harper Winston is frantic when her brother, Michael, goes missing. Pursuing his dream to sail his yacht in the Caribbean, Michael has not contacted her in a week, and she feels in her gut that something horrible has happened. Knowing that former family friend, Chase Garrett, is in the PI business, she enlists his services to track down Michael.
Harper and Chase have a relationship built on past friendship that as the search for her missing brother progresses, turns into something much more. As the truth behind what happened to Michael comes to light, Harper's life is now in jeopardy. Chase is tasked to keep her safe and eliminate the threat, or their life together will end before it even has the chance to get started.
The Conspiracy is an enjoyable romantic suspense that keeps the pages turning. Would recommend to fans of this genre.
Sharing what I love,
Veronica
Beyond Danger
Kat Martin
Zebra Mass Market
978-1420143171
****



The first time Cassidy Jones saw Beau Reese, he and his father were arguing loudly. The next time she saw him, Beau was standing over his dead father holding a bloody letter opener.
Beau wonders if Cassidy is the killer. But the timing of her arrival seems wrong and Cassidy's shock seems genuine. Likewise, she wonders if Beau could be the killer, but her instinct says no. And Cassidy's instincts are usually pretty good, given the fact that she's a private investigator. Beau hires Cassidy to find his father's killer. Cassidy and Beau are attracted to each other from day one. They manage to resist temptation, most of the time, until the night of his father's funeral when comfort quickly turns to passion.
Cassidy and Beau's affair continues as they search for the person who killed his father. Cassidy begins to feel a longing for something more but Beau isn't interested. He lost his first love to cancer and won't risk that pain again. Cassidy's fallen for Beau but she won't play second fiddle to a ghost.
Meanwhile, there are several attempts on Cassidy's life. She and Beau must find the killer before he succeeds in killing another person Beau cares about.
This is a continuation of a series but can be read alone. For a mystery, this book is surprisingly uninteresting.
Sheila Griffin
Purchase Beyond Danger by Kat Martin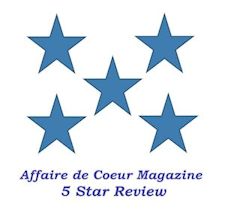 Beyond Reason
Kat Martin
Trade Paperback
978-1420143157
*****



After graduating from college and a successful career as a First-Class overseas flight attendant, Carly Drake decided to come home to Iron Springs. News of her grandfather's worsening heart condition had helped her to decide, but she had only been home a week when her beloved grandfather died of a massive heart attack and Carly took over the running of Drake Trucking. Then, her grandfather's top driver was murdered, his truck hijacked and Carly discov-ered that the successful company was nearly bankrupt. What was going on? And to make matters worse, the last man that she wanted to turn to was the very person had grandfather had request-ed look out for her!
Lincoln Caine was the "bad boy" of Iron Springs growing up. He was always in some sort of trouble, even serving time, but after he was released, the only person in town who would take a chance on him was Carly's grandfather. He had worked hard, learned the trade and was now a self-made multimillionaire who owned a rival trucking firm but would do anything for Joe Drake, including protecting his granddaughter.
Kat Martin has, once again, written a riveting, character-driven love story with a murder mys-tery thrown in. Carly and Linc are the perfect protagonists, being forced to work together to keep her trucking business afloat, but also working to find out who is murdering people and trying to take over her business. When they realize Carly's life is in danger, Linc vows to protect her with his own life, whether she likes it or not! Carly's reluctance to letting Linc help her gets a little te-dious, but Linc, if nothing else, is very persuasive. A great read with a well-deserved happily ever after ending.
Lani Roberts
Into the Fury (BOSS, Inc.)

Kat Martin
Zebra
Mass Market
978-1420139006
****


Ethan Brodie works for a family business, Brodie Operations Security Services, or BOSS, Inc. He's not thrilled with his latest assignment. Ten of LaBelle Lingerie's top models have received threatening letters calling them "sinners, sluts, and whores." Ethan will have to protect them while LaBelle takes their show on tour, and he expects them to be spoiled and self-absorbed.
Val models as Valentine Hart, but she's really Valerie Hartman, veterinary student and ordinary girl with extraordinary looks. She became a model because she won a contest, needing money for school. She finds Ethan attractive from the moment she sees him, but he cannot get involved with his assignment. His ex has left him bitter about women as well, though he eventually realizes that Val is different.
Kat Martin launches her "BOSS, Inc." series with this title, which is connected to earlier series but can stand alone. Ethan starts out as a clichéd woman-hater, but gains dimension as the tale progresses. The mystery subplot, which slowly ratchets up danger and tension, is a nicely paced puzzler.
Heather Nordahl Files
Kat Martin has done it again! This is the second in a trilogy about the Brodie brothers and the Alaskan wilderness.
Career woman and city girl Samantha Hollis isn't looking for love in Las Vegas. What she does find is a steamy night with Nick Brodie, a retired detective from Alaska. Unfortunately, what happened in Las Vegas didn't stay in Vegas.
Samantha is harboring a secret, and she visits Nick in Alaska. Samantha is more comfortable shopping and hanging with friends than she is in the Alaskan wilderness dealing with murder and kidnapping, but she doesn't know what to do about her secret.
What she finds is trouble and, hopefully, a compromise with her relationship with Nick Brodie.
Kat Martin
Zebra
Mass Market
978-1420133820
****1/2

Dylan Brodie has purchased a 2-story cabin (with separate family wing). It belonged to a man who killed his family and blamed two Indians who were hanged for the alleged murders (100 years ago). Several owners sold the house because it was haunted. Dylan is restoring it back to its former glory. Lane Bishop is an Interior Designer from LA who Dylan has hired to help.
A former Delta solder is in love with Lane and is trying to kidnap her so they can be together. He accidentally killed one of the local waitresses and the police arrested Caleb who works for Dylan. Dylan's brother Nick (ex-homicide detective) comes in and helps save the day!
A great story that takes place in breathtaking Alaskan wilderness! This story didn't stop, very exciting with lots of suspense, twists, and turns.
Paula Marley, Affaire de Coeur magazine guest reviewer
Against the Mark
Kat Martin

Mira

Mass Market

978‑0778314677

****

Haley Warren is staying with her aunt Ellie in California because her father has recently died in an explosion on his boat. They were estranged because he left her mother for another woman. Now they can never be reconciled, and now she has to deal with the stepmother she resents, who believes that James Warren's death was no accident. Thankfully, Haley has someone who can help her get to the truth--Ty Brodie, her aunt's friend.

Ty is blown away by Haley's beauty, but he won't make a move on Ellie's niece. At first there appears little reason to believe that James was murdered. But soon they discover that James, an insurance investigator, had recently reopened an art theft case. Soon they're digging into a world of incredible amounts of money and stunningly accurate counterfeits. They've also caught the attention of some dangerous people who want them silenced by any means necessary.

Kat Martin's latest in her "Against" series has continuing characters from previous tales, but new readers won't be lost. Haley does not believe in happy-ever-after, and while her fears and tendency to push Ty away can be frustrating, her actions and attitudes make sense. Ty is popular enough with the ladies that the string of women who keep calling him are both a bit of a running joke and a handy underscore to Haley's fears. The action is thrilling, and the tension builds as the reader turns the pages. In all, an excellent read.

Heather Nordahl Files

Kat Martin
Mira
Mass Market
978‑0778329404
****1/2
When Lark Delaney's sister Heather died far too young, she asked Lark to do all she could to find Heather's baby, now four years old. She has been adopted, but Lark wants to be sure she's happy and in a good home. On the advice of a friend, she contacts Devlin Raines to help her find the baby. Dev is wealthy enough that he doesn't have to work, but helping Lark will pay back a great debt. He never gets sexually involved with his clients, so it is despite his intense attraction to Lark that he accepts the job.
Finding Lark's niece will not be easy, and it gets harder when it becomes clear that the agency that handled the adoption was unlicensed and of shady character. Every discovery is a blow for Lark, who worries for her niece's safety. But when they finally close in on the little girl's location, a shocking scene leaves Lark in a situation she never expected to face.
This is the third tale about the Raines brothers, and it's the best of the three. There's a large cast of characters, some of whom will be in the next series, but the main characters are appealing, and the romantic conflict is realistic and strong. Kat Martin always pens a thoroughly enjoyable read!
Heather Nordahl Files
Kat Martin
Mira
Mass Market
978-0778326427
**** +
Now that Royal Dewar is back in England after years away, he must assume the duties of a duke. But his father has left the coffers empty because of bad investments, so Royal made a deathbed promise to marry beautiful and wealthy Jocelyn Caulfield. He will not break the promise he made, so he's devastated to discover that the lovely angel he rescues from the snow is not his bride-to-be, but her cousin and companion, Lily Moran, who has not a cent to her name.
Lily is as star-struck as Royal when they meet, but she knows from the start that she cannot have him. So she intends to see him as little as possible. Then he discovers that a con man swindled his father out of much of his fortune. Lily reveals her past as a pickpocket, and offers her surprising resources who can help work a con that will restore some of the lost money. But this puts her in frequent contact with her forbidden love, and neither of them can resist playing with fire.
Kat Martin is one of the masters of historical romance, blending some of the sweep of the lush tales of old with a more modern, gentle touch. The villains are appropriately dastardly, but Jocelyn, who could have been a cliché'd "other woman", instead shows depth and character growth. Royal and Lily are an excellent lead couple, and readers will eagerly anticipate the next book in this new series.
...84 ...